Meet Tor...
Tor is an accurate, direct & caring psychic & healer with over 15 years worth of professional experience.
He discovered his abilities at the age of 4 when he would see images in the bath water, he later realised this was a type of scrying.
This sparked an interest in the spiritual world & throughout his life he studied many types of divination, reading styles & healing techniques.
Tor started to provide readings professionally at the age of 14 & went on to amass a loyal clientele as well as cementing his status as a celebrity psychic featuring on TV, radio & magazines.
When not providing psychic readings, Tor can be found acting & singing.
Tor is qualified in law of attraction, life coaching, angel therapy, reiki healing. Tor has been awarded a Divination Mastery certificate for his skill and dedication to many psychic disciplines.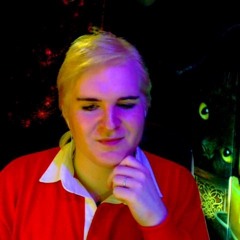 DISCLAIMER : Psychic readings are provided for the purpose of entertainment only. Coaching is provided as advice. Information received in sessions should be taken as guidance and not a replacement for professional medical, legal or financial advice. What you choose to do with the provided guidance you do so with your own free will - the advisor bears no responsibility. The advisor reserves the right to end the session and/or communication with the client at all times. By entering a paid session or free communication with the advisor, you (the client) hereby agree to all the above.